This is T, the 11mo i watch while his mom works sometimes. The 1st time it was a bit low and loose, so it wasn't as comfy (he was asleep in 5 minutes though!). The 2nd time (last night), i was able to get him higher and tighter so it was much more comfy and i was able to do all of the dishes! Please excuse my face in a few of the photos..i'm not very photogenic .
1st back carry. You can see how it's a bit loose.
2nd. Last night. You can see how it's tighter.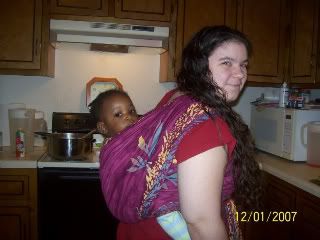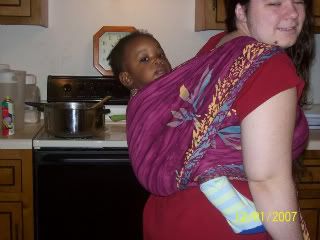 This is a
Gypsy Mama
wrap. I highly recommend them! Kristi is great and the fabrics are gorgeous!